Blog
2020 – a year of renewal, development and growth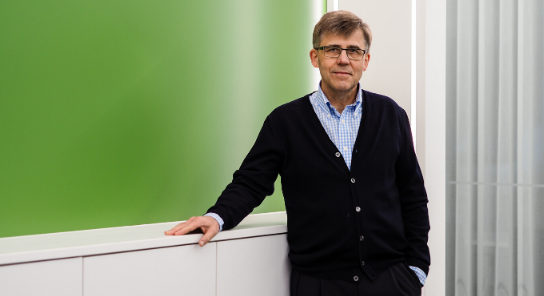 The past year has been quite exceptional and will go down in the history books. Covid-19 has changed work practices as well as management and decision-making models. In the spring, we might have imagined the epidemic calming down after the summer, but it turned out otherwise.
What could be the next world-class event with a pandemic-like impact? A global cyber disruption could be one possibility. In the digital world, Finland is larger in size and one of the top countries, and thus also more vulnerable.
This reminds us that information security must now be raised to the top management agenda at the latest. Information security is needed in both enabling operations and guaranteeing business continuity.
How was the year for Arter?
Arter has remained in a good position. We have found the means to adapt to the new operating environment, and managed to change the way we operate. By rapidly transitioning to remote working, we have succeeded in acquiring new customers and have been able to carry out the consultations as planned.
Arter's operations have been reorganized into functions, i.e., "buckets". By doing this, we have emphasized coordinated action in accordance with common goals. Personal competences are also of key importance.
Jointly agreed personal goals are derived from bucket goals, and further, from Arter's goals. Ultimately, it is the company culture that we have wanted to influence with the values ​​that guide our behavior.
Carrying out the values in everyday life makes daily choices clearer and simpler, and improves the atmosphere in the work community. We are convinced that company culture and strategy go hand in hand. We also believe that personnel experience has a connection to customer experience.
Changes in the way of working
What changes will this year leave to working life?
Our personnel surveys show that remote working has been perceived as positive. It is seen to increase well-being. Mental strain has decreased as daily work hours can be better periodized, there are fewer interruptions that interfere with work, and focusing on one thing at a time is easier.
Brainstorming, collaboration, creating something new, and sparring have continued surprisingly naturally. Productivity has increased as less time is spent on business trips and customer visits. More expert work has been done in the same time as before. On the other side of the coin, however, communality, social support, and interaction have not declined significantly.
The crisis has taught us to act and lead as the situation requires: new environment, new operating models. A return to the old is unlikely to happen. We have already picked up positive factors from both sides and created new practices based on them. The development of technologies related to remote meetings further accelerates the development, both in the customer interface and in internal interaction.
From the very beginning of the pandemic, we have openly informed people about the impact of the crisis on business. We have helped in meeting the challenges and contributed to surviving the crisis.
In March 2020, when telecommuting began, we introduced in-house remote meetings to review current issues. These meetings allow people to openly discuss concerns and ask questions. In addition, the management team began holding daily meetings to quickly review team-level news and issues or needs raised by staff.
Following a risk assessment carried out in June, Arter's remote work streamlining team was established. It was seen as important to set up this kind of group in order for us to be able to quickly react to the challenges of teleworking as well as act proactively. The aim of the group is to prevent potential problems that long-term teleworking could cause, for example in terms of ergonomics or well-being.
The personnel have been able to pick up the additional tools they need for home office, such as chairs, keypads and monitors. The lunch option has been extended to cover not only local restaurants but also the entire territory of Finland.
Renewal, development and growth
When things get difficult, it is the best time to create something new and the market is redistributed. Renewal, development and growth are the most important ways to meet this challenge. When the road ahead is blocked, an explorer seeks new routes forward.
Increasing demands and responsibilities make our work richer, motivate us and update our skills. We have found this to motivate our staff as well and to keep them relevant in the job market.
Christmas is approaching and a light shines from behind the sun shaded by the coronavirus. At the same time as the days begin to grow longer, a vaccine will be distributed in Finland. Snowfall can also illuminate nature overnight.
Merry Christmas and a Successful New Year 2021!
Author